HOW TO JOIN THE FUN
The best way to support PAL and SCRABBLE with the Stars is to become a sponsor. DOWNLOAD THE SPONSORSHIP PACKAGE WITH ORDER FORM
DOWNLOAD THE TABLE/SINGLE SEATS ORDER FORM
ABOUT SPONSORSHIP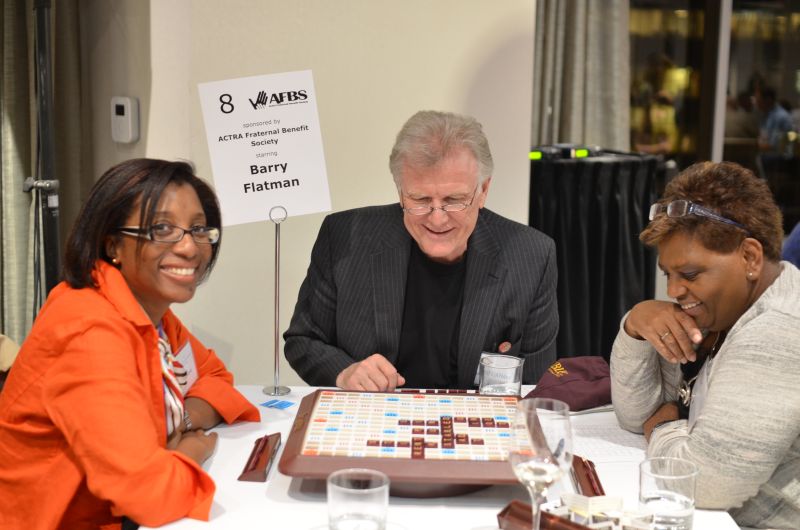 Sponsoring a table at SCRABBLE With the Stars is a great way to support PAL Canada. But there are lots of other benefits that come along with sponsorship. First of all, as a sponsor, you'll be giving your guests or clients a memorable evening of fun with a room full of Canadian celebrities. It's a great way to thank clients for their business or reward staff for their hard work. Your company also gets recognition in our printed materials, at the event and in press releases.
To see a great news video that CBC News aired, click here.
To read about the different levels of sponsorship and find out how you can sponsor SCRABBLE With the Stars, see our sponsorship package.
HERE'S WHAT OUR SPONSORS SAY ABOUT SCRABBLE WITH THE STARS
"SCRABBLE With The Stars is a special night in which we're able to give back to the arts community, which has contributed so much to our society. In a room filled with celebrities, you'll feel you're at home, having fun with friends."
– Jean-Marc MacKenzie, Senior Vice President, Morneau Shepell
"You could have heard a pin drop when Paul Soles was speaking. I found myself thinking that it was a lovely reminder that being a senior and a resident of PAL doesn't mean the end of things – just the opposite. I felt really proud about contributing to PAL and also felt determined to continue my support."
Lynn Harvey, President Enter the Picture Productions